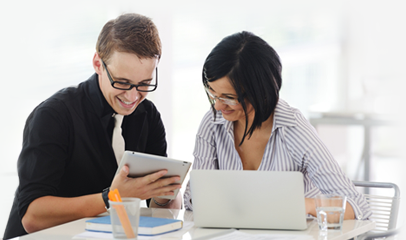 Turbocharged for the Enterprise
More than just another instant messenger, Tok-Tok! brings you the complete social networking experience for the Enterprise. Built from the ground up with the Enterprise in mind, Tok-Tok! boasts unique features which will allow your enterprise to reach out to millions, instantly, while at the same time remaining safe, secure and easy to manage.
Features

Send and Receive Videos

Capture and share video moments with contacts within your organization.
Voice Calling Without Revealing Your Phone Number

Sometimes, calling is the fastest means of communication during an emergency. Staff, students or parents can use Tok-Tok! Voice Calling to make audio calls to members in the directory while maintaining their number privacy.

Boarding Made Easy With Invite PIN Feature

Generate an invitation PIN from our app and invite new members of the cohort to join your organization. With the invitation PIN sent, new members can easily join your organization.
Learn more…

Hassle Free Forming Of Groups

Select the members you wish to add to your new group and invite them with the unique PIN generated from our app.
Learn more…

Communicate With Very Large Groups
Schools are using Tok-Tok! because it allows communications and broadcasts with very large groups, with the maximum group size being several magnitudes larger than that found in other chat apps.

Control Who Individuals Can Contact
Manage the messaging connectivity of individuals or groups with other individuals or groups in the school directory with enhanced messaging control. For example, Parents can only message their child's form teacher.

Prevent Spam In Groups
Prevent a large group from receiving unwanted messages from individuals in the group by controlling the type of replies allowed to any message sent. For any group message, the sender can set the message as: No Reply Allowed, Reply to Sender only, Reply to All.

Phone Numbers Are Not Revealed For Personal Privacy
Interact without revealing phone numbers, which are kept confidential. No more searching for phone numbers or an email address, everyone is now a tap away.

Administration Option For Cyber-bullying
Administration feature to check against cyber-bullying.

Secure Messaging
All messages are encrypted to secure the network communications and to prevent eavesdropping.

Receive SMS Prompt If APP Notifications Are Not Received
In an event where a recipient fails to receive a message as he/she is not connected to the internet, set an option for the recipient to receive an SMS prompt instead if the message is not received within an hour of your message's dissemination. *SMS charges may apply.

Hierarchical Contact List Just Like Your School Directory
With the ability to search and select individuals or groups directly from the school directory in the app, you no longer need to create a new contact for every additional individual you wish to send a message to (subject to authorisation rights).

Auto Update Of School Directory To The Smartphone
As school directories change continuously, make changes to your user groupings - create new groups, delete old groups, or change the membership of each group - before pushing these changes to your users' handsets immediately.

Conduct Polls Easily With Groups And Get Instant Results.
Organise Pop Quizzes, Democratic Polls, RSVPs, Events and Emergency Checks with just a few clicks and instantly get a response. Tok-Tok! allows One-Tap responses that are collated and tracked in real-time, logged and graphically displayed to all.